Art Holidays
The small study below was painted in a short space of time, whilst enjoying art holidays.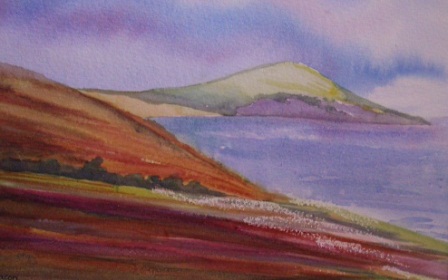 Painting holidays are great fun and help you grow and develop many skills as a budding artist. However I think the term holidays quite amusing. My experience is that you learn loads and really work quite hard. Having said that you are free to choose your own pace and can take time off as you wish.
Creative holidays or painting holidays are not a cheap option. Do remember they normally include tuition, demonstrations, accommodation and meals. Some materials may be included but you should check this.
A great tip is to definitely communicate with the artist be it by phone or email and ask all the questions you want to. Do not end up paying lots of money and going away only to discover it's not what you expected or it does not suit you.
In my experience I have found the most successful painting holidays have been with artists who I have met at art societies doing demonstrations. This has meant I have had a chance to see their style of painting and gauge the kind of tutor they will be.

If art holidays seems like too much of a leap why not join a local art group or society?