Acrylic Landscape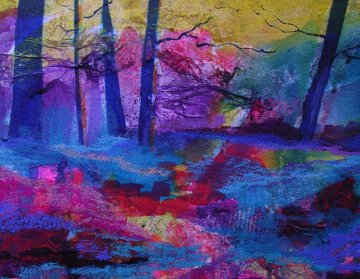 Acrylic Landscape painting is exciting and rewarding. Acrylics offer a water based medium with fabulous, rich colour pigments. They are so versatile. This image shows us just a glimpse of their potential! Gentle washes, vibrant colours, exciting textures. They work on a whole range of surfaces. Can be applied with brushes, knives, edge of a credit card ... you may only be limited by your imagination.
Right, so raring to go ... follow these links to discover more and soon you will be painting lovely landscapes.


Landscape Artist Why be a landscape painter? Why paint the landscape and not your pet dog?

Landscape Painting A deeper look at how you can use acrylics to capture the ever-changing landscape.

Acrylic Painting Techniques Lots of useful ideas and suggestions. Share your top tips.

Landscape and Flowers How to depict flowers in your acrylic landscapes.