Landscape Artist
So why be a landscape artist? Why not portraits or animals or gardens?
It is to me a personal choice. I love the richness and variety of landscapes in the UK. This same diversity can be found in many other countries as well. The landscape can be so complicated, so detailed and yet so simple. A myriad of colours can be found in just one field. Texture, pattern, movement, shape and tone are all present and ever changing.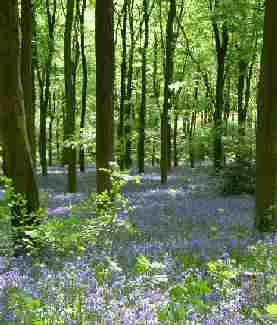 Imagine how the bluebell woods would look in the Autumn. The landscape changes constantly with the seasons, the weather or the time of day. People also change it sadly not always for the better. I hope my landscapes paintings help people to celebrate the beautiful places arould them. Also hopefully my paintings in a small way, challenge people to look after it more.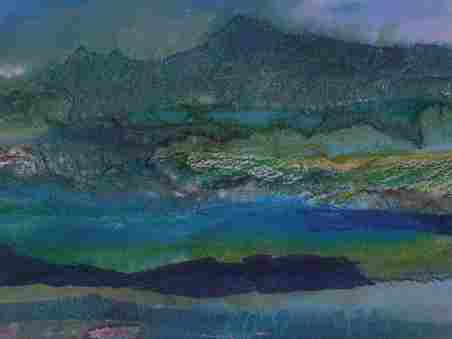 I love the challenge of capturing the essence of landscape. Reflecting 3d beauty onto a and and surface..I use a variety of mediums and styles to express the calmness, wildness. remoteness, etc of the landscapes before me.
Other landscape artists focus in other ways... Kurt Jackson works on projects over a year. Revisiting over and over again a distinct area of countryside. 'In all my paintings the aim is to convey my feelings and sense of awareness in that particular environment.'
Brett Humphries is inspired by views all over southwest England. He visits a place and takes in the view, looks at a scene as a whole, focuses on detail. Brett paints in this way the detail is important.

Some times we think we know the area around where we live. Perhaps you walk your dog or go strolling with friends. Look again, look carefully - spot something new? Spot something that excites or inspires you? Go on pick up a paint brush and have a go. If you do not try you will never know?
Want to find out more - then follow the links below. Consider paintings of landscapes in greater detail. Now you know a little about landscape artists look at landscape painting