Landscape Painting Themes
Understanding the variety of landscape painting themes enables an artist to choose an area they wish to specialise in. Also, it can help you to find diversity so you do not become stuck in a rut.
It can be really fascinating and exciting to choose a landscape painting theme that captures your imagination and then explore through sketches, photographs and a series of paintings. As you work through each painting keep some notes. I'm sure your imagination will be fired with lots of ideas to develop in subsequent paintings. You may decide to work from one photograph and focus on different parts of it - Or use one source material and explore it through different shape paintings - square - horizontal and thin You may choose to use more unusual colour combinations such as purple and yellow or green and pink.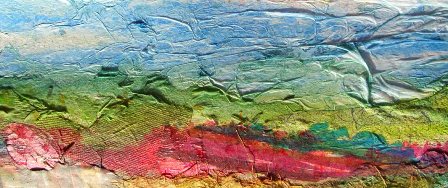 Have A Great Story About This Topic?
Do you have a great story about this? Share it!
Different Themes Explored
Rural Landscape Paintings - Rolling hills, vast lakes, high mountains, patchwork fields, vast moors . . . the choice is endless. Each variety allows exciting choices of colour and interpretation.

UK Landscape Paintings - Many artists are fortunate to live in an area of the UK where they are stimulated by their environment. Scottish artists such as Emma Davis grapple with the immense mountains and rugged coastlines of the native land.

English Landscapes - What is it that makes the English landscape unique? Miles of hedgerows; Trees, trees and more trees . . . beautiful shapes and silhouettes whatever the season. Hidden villages and windy country lanes. Capturing the English landscape in a relevant and inspiring way in the 21st century is quite a challenge.

Colourful Landscape Paintings Throughout all the great art movements, there has been a fascination with colour. Colourful landscape paintings are not everyone's choice – either for the artist or audience. However, they are very popular.
Personally, colour plays a vital role in my work – so if you want to work in a more colourful way – then read on.

Waterfall Landscapes Why do some artists paint waterfall? What is the attraction? What makes a good waterfall landscape painting?

Landscape Painting Themes can also be explored by following this link to Coastal Landscape Paintings.