Links Library
In this links library you will find links to a whole variety of sites that I recommend. They do not fall naturally into any of my pages however they are good and interesting sites worth looking at.
Artists, craftspeople, poets and any associated with the world of art can be found as part of this page.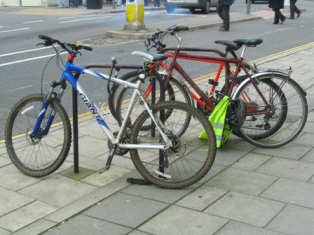 As you all know you no longer have to walk or jump on a 'bicycle' to get from A to B. No the amazing internet means a wealth of knowledge is only a click away and thats what this page is all about.


Daledon Artworks
Working from a small studio on the south coast, Paul Don is the principle artist for DALEDON ARTWORKS. Having produced and developed his unique style of art for 40 years, Paul creates well tested results from a long experience of experimentation.
The majority of Paul' s work is a homage to great artists of history this affording the collector to possess his very own masterwork. He is passionate about the concept of living with an almost exact copy of say a Matisse in all its glory of real paint and tactile surface.

Daledon Artworks


J Jays Music
Jjays Music Community once focused on ejay and electronic dance music. It now includes live band music including rock too. Music software covered now includes Reason, Fruity Loops, Prologic and other production or mixing packages.
Artists making any style of music can have their mixes made available for download and streaming on computers, blackberry, Ipod or other mobile devices. Their music will also receive a review that will be public unless there is a request to keep it private. The most downloaded music will end up in the music charts. Also available are music tutorials and occasional competitions.

jjays music


Drawing Pencil Sketches
A great way to learn how to start drawing.


Completely Unique Gifts
Why don't you make someone happy with a unique, original oil painting? For instance: a pet portrait? These small paintings are done in oils on wooden panels. The technique I use involves applying many very thin layers of oil paint one over the other, which creates and enhances the effect of depth and transparency.
Completely Unique Gifts

ZEETOZED .. an exciting app for all art lovers ipads.
Our goal is to stimulate your visual sense and spark your imagination through our products. We get our thrills from giving you great user experiences.
Our first product, You've Got Art!, is an Apple iPad application which presents beautiful, contemporary paintings of critically acclaimed artists. New paintings are updated on a periodic basis. Art lovers can share their visual pleasure with Facebook friends, and also connect directly with the artists. Artists receive publicity of their latest works at no cost.





Wim Lemmens, Abstract Art Painter and Sculptor
You arrived in a world where abstract art dominates every day in my life. My oil paintings and sculptures have a distinctive style inspired by nature and cultures around me.

Thumb Print all about art and fashion :
"Almost from the beginning of time, clothing conveyed one's station in life through style, fabric, shape, and ornamentation. Art increased a garment's value; the time invested was recognized and translated into cost."
An interesting site well worth a look.

Thumb Print

Peter Clements Art is a site that offers you a discussion on pencil art, tutorial videos on drawing techniques and practical applications. Including a study on artistic creativity and initiative art.

Peter Clements Art

Feeling arty but need some guidelines? Want children to have some quality coloring sheets? Then this is the site for you!
Coloring Pages for All Ages


A clear and detailed site showcasing artists internationally.
Your Artlinks


If you are interested in great animal paintings then look at this fascinating site. Jands Wild Animals

Are You a collector? This amazing collectables site could be just what your looking for.
Grandfathers Legacy

Amazing and beautiful glass by Marek Fisar.
Fisar


Storm The Castle ... A varied site with some unusual creative projects.
Storm The Castle

Global Arts Awareness ... The following site is about art in its broadest sense, including music, drama and dance.This is an exciting forum for all art-minded people.

Oerth Tile Works ... These exciting artists specialize in ceramic tiles for gifts and wall murals. There's useful info about techniques, materials and methods to create tile projects and mosaics.

Stuck for image ideas then check out these great photos. Snapshot Backgrounds

If you would like me to consider including your website then please follow the link below.


To be included in this links library then please contact me