Colourful Landscape Paintings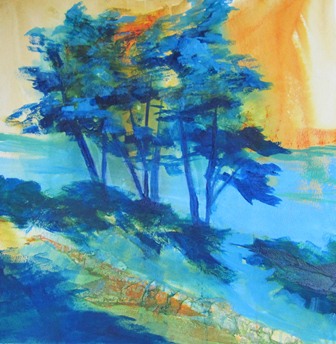 Colourful landscape paintings are very popular. It seems to me to be a pattern that follows and complements interior design. Plain walls and furnishings with splashes of colour through accessories and artwork is very in 'vogue'.
Throughout art history many artists including Gauguin, Kandinsky and Derain have all chosen bright vivid colours to paint the landscape.I believe this is their way of capturing the atmosphere and experience of their surroundings.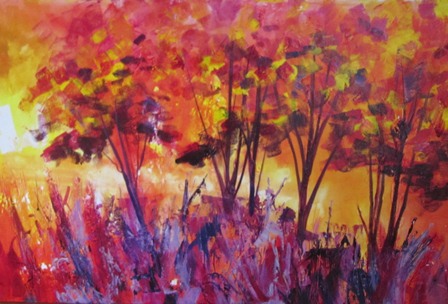 Muted colours, vibrant, intense, subtle, realistic or personal interpretation are all exciting ways to use color to paint landscapes. My preferred style of painting is mixed media as this allows me to use layers of colours and textures, to create a fascinating depth of colour and patterns. To understand mor about my style of working please look at 'The Artist' page.
An artist of our times; a great teacher and friend of mine - Chris Forsey (RI) paints exciting and striking landscapes and cityscapes. He works with a limited palette but very effectively adds areas of turquoise, purple, orange and rose to create interest and drama in his work.
To view Chris's work follow this link.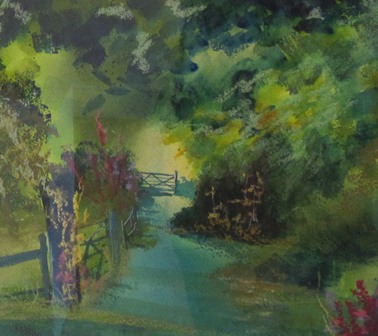 Please look at my gallery page for examples of colourful landscape paintings