English Landscapes
Over hundreds of years, English landscapes have been an endless source of inspriation to countless artists. Just think of Constable or Turner. These famous figures totally immersed themselves in a particular area of England. They would rent some rooms and live, breathe and paint be it in the heart of the Yorkshire Dales; windswpet on the Cornish coast; or surrounded by the majestic scenery of the Lake District.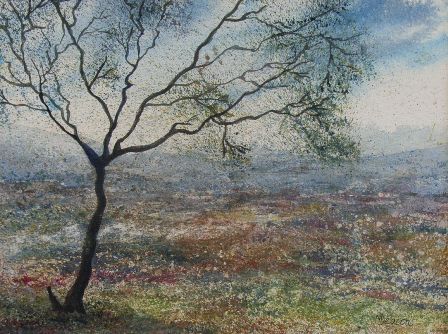 Personally, I find it hard to capture the essence of an area unless I spend some time experiencing it. These landscapes are a popular subject for paintings. Over the decades they have shown green and verdant countryside, the large skies of East Anglia and sunny vistas of the South Coast. Other artists who lived in industrial towns, captured the business of street scenes; factories and chimneys with smoke patterning the skies.
What is very English about where you live? Have you tried painting it?
It doesn't have to look like a chocolate box with sweet rose-covered cottages. Many examples from the 21st century are more gritty eg paintings by Fiona Clucas

Fascinated by the English landscape? Planning a trip? What to learn more about English history or customs? Please follow the link below to discover the amazing site ... Essentially England.

Essentially England.com


Many English Landscapes have a rural theme . . . read more about rural landscape paintings