GALLERY
Welcome to my gallery.
Here you will find a selection of my most recent work.
I will regularly up date the gallery so please visit frequently.
The paintings are all framed to the highest quality in neutral wooden or lime-washed frames. I am happy to send you a photo by email, showing the framed painting and to provide sizes. Prices do not include post and packaging.
If you are interested in purchasing any of the paintings or wish to enquire about commissions please get in touch via the contact page.
Thank you and enjoy browsing.



Silver Birch
A colourful painting showing the striking trunks of silver birch trees.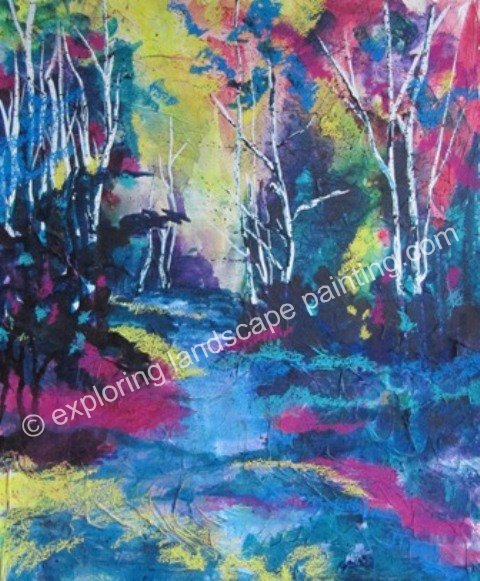 Cliffs 2
A snapshot of beautiful seaside cliffs.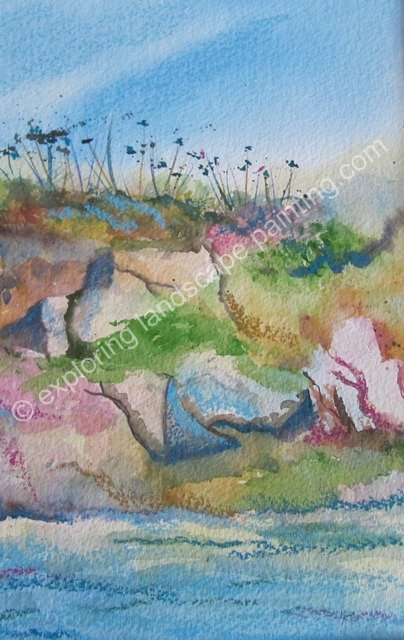 Cliffs
A striking mixed media painting exploring the contrast of cliff and foliage.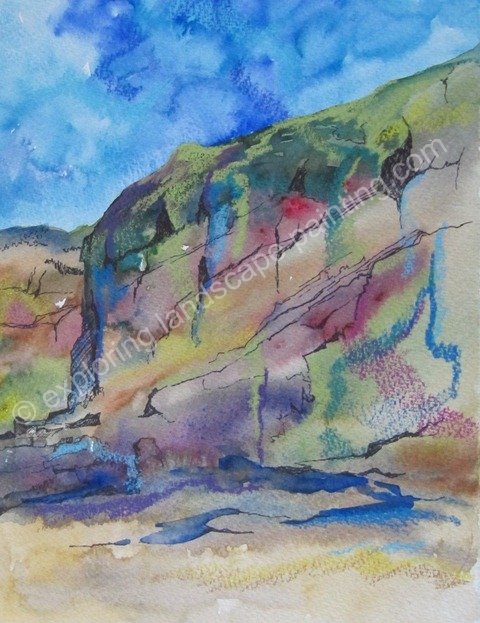 Across the Road 1
What do you see when you look across the road?
Rocky Beach
Zingy colours make this rocky medittereanean beach come to life.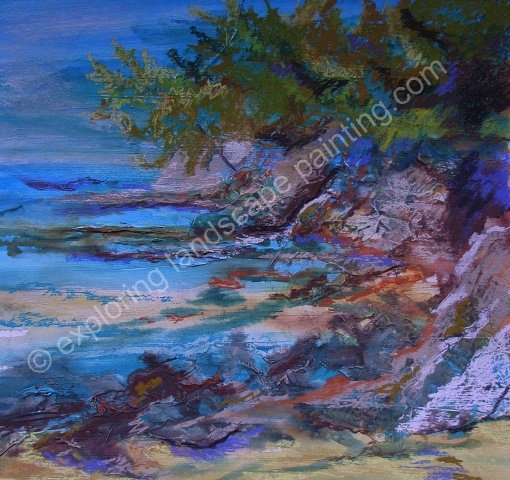 I Feel
I feel ... a painting that helps you to stop and think.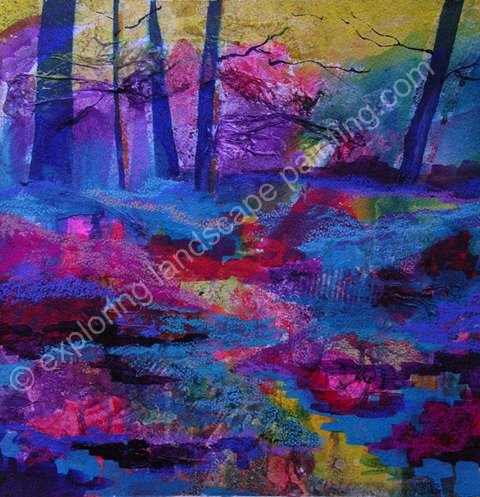 Barn at Sunset
A beautiful, peaceful, yet striking painting.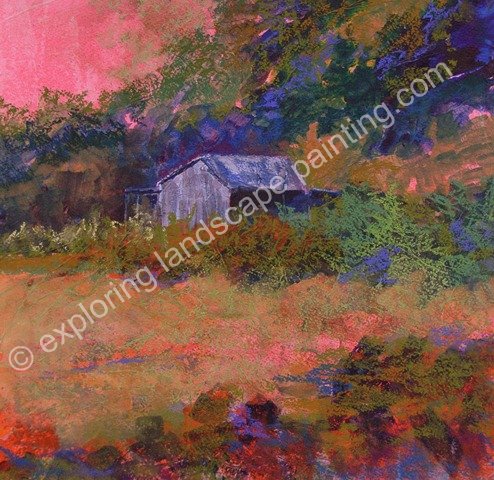 Is this the style of painting you would like to own?
Do these paintings 'float your boat'. Art always creates a strong response... what is yours???
Blue and Yellow Flowers
Rhythm and movement are the essence of this lovely painting.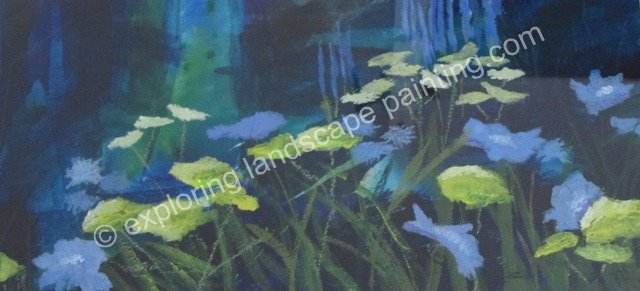 Bright Day 2
An interesting mixed media painting exploring trees.
Along The Ridgeway
A peaceful mixed media painting depicting typical landscape of the Ridgeway, Wiltshire.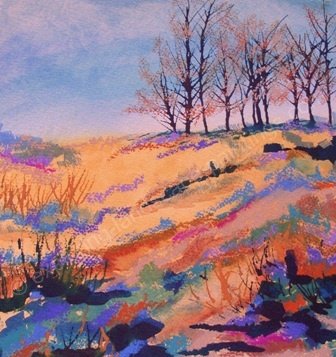 Fabulous Foxgloves
The beautiful colour and shape of foxgloves in a natural surrounding. Painted with a clever use of a mixed media style
SOLD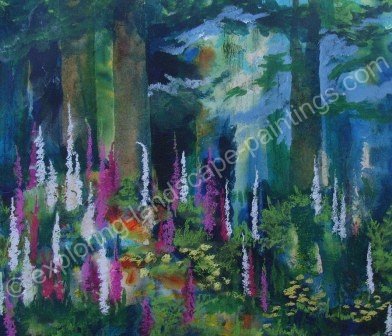 Hidden Treasures
Examaning a tiny part of the landscape means you may find 'Hidden Treasures'. A beautiful mixed media painting.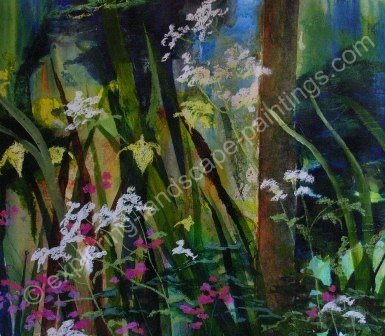 Seashore
A carefully observed painting of the seashore. Mixed media has been used to capture the exciting textures of this ever changing landscape.
Horizon 2
Unusual colours and the clever use of mixed media helps to create this peaceful and unusual painting.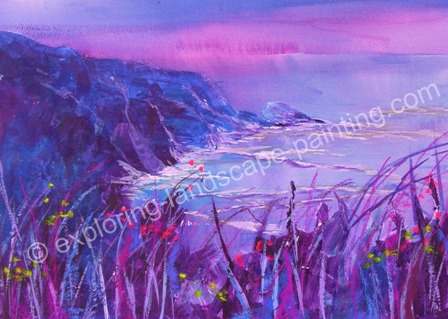 Shall We?
A simple scene has been painted in a eye catching style with unusual colour palette. A truly unique mixed media painting.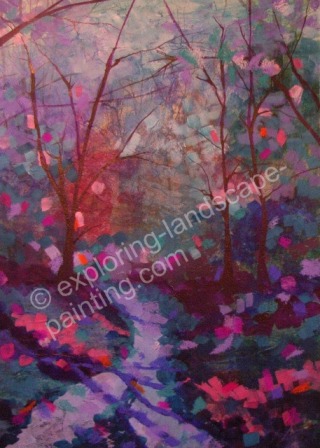 If you want to find out more about any of the paintings in this Gallery please use the contact page.