Painting the Impressionist Landscape
To explain what painting the impressionist landscape is all about the following phrases come to mind:
Impressionist -
The impression of, ones first impression, the lasting impression
Impressionismis an art movement loosely based on Paris based artists around the 1870's and 1880's. It is suggested the name was linked to Monets painting titled Impression, Soleil Levant.
Monet, Degas and Sisley were all impressionist painters. They had an almost scientific interest of the visual experience and effect of light and movement on objects. These artists were so focused on capturing light and color firsthand that they often worked outdoors. Monet was asked about his studio - he flung his arms open before The Seine and its buttercup covered banks saying "That's my studio".
Capturing the impression of a landscape
Capturing the impression of a landscape . . . The color and light in a given moment, on a given day, of a particular slice of the landscape is a fascinating way to work. To answer the question 'Why paint like this?' . . . I feel the landscape can be extremely complex. You can feel overloaded by what you see, hear and taste. By painting the impression of a given view you are constantly asking yourself 'What' and 'what not' to include. So - you are simplifying what you see. And there are various ways of doing this:
squinting and focusing on the darks and lights
limiting your colour scheme
picking out the large shapes of color or tone
representing the view with simplified brush strokes such as blocks of colour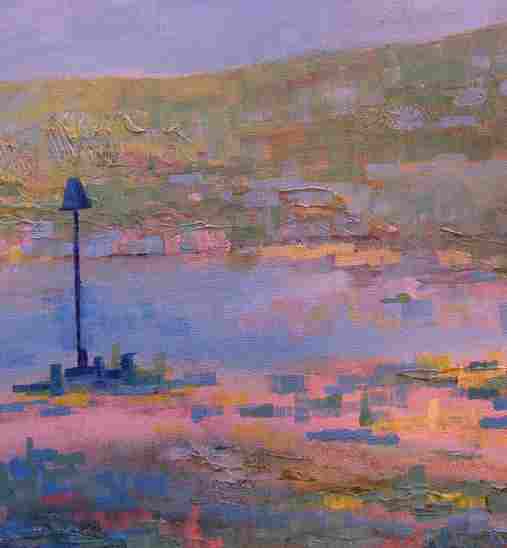 To see more examples of painting the impressionist landscape follow this link