What Inspires You?
by Miss Katie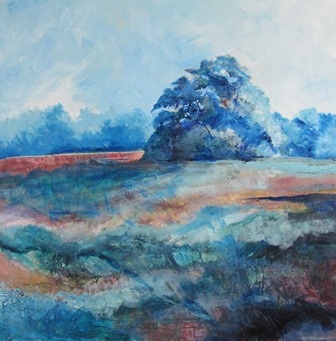 Look, See, Love
hello,
i love your work and was wondering if you could help me out with my art gcse work by telling me about your work and what inspired you to paint theese pictures as i am too doing landscape and just need a little first hand info about you and your inspiration/work,
many thanks,
k.l.locke
koolkitten5000@msn.com


Hi there Katie,

Thanks for getting in touch.

So what inspires me? Its hard to put in a fer words but I love the natural world ... the colour and texture; how it changes so rapidly. there is so much variety and beauty. Also very important to me is the simple things that so many overlook. I have added an image (above) it is an everyday view of a magnifecent oak tree in an open field. Simple but totally stunning. That tree has been there for 100's of years and is totally unique. It caught my eye and the choice of colours reflect the warmth & happiness of the day. Also it is not a complicated colour scheme as the subject needs to speak for itself. The title of it - 'Look, See, Love' is what we all need to do with the simple and complicated within our awesome natural world.

Really hope this helps. More of my thoughts can be found on the page 'The Artist'.
All the best and keep painting!!!